Join author and screenwriter Delia Ephron at MPC on Monday, June 12th at 7pm when she presents her latest (best-selling, soon to be made into a movie) novel Siracusa. We hope you can join us for what is sure to be an interesting and thought-provoking​ talk.
About Siracusa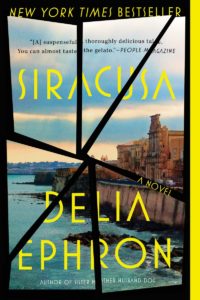 Siracusa is an electrifying, nationally-bestselling novel about marriage and deceit from bestselling author Delia Ephron that follows two couples on vacation in Siracusa, a town on the coast of Sicily, where the secrets they have hidden from each other are exposed and relationships are unraveled.[…] Siracusa was Delia Ephron's first New York Times bestseller in more than 25 years. It was a PEOPLE Summer Reading Pick; an Amazon Best Book of the Month; a Book of the Month Club pick; and a Publishers Weekly Book of the Year (will be announced 10/31). (source: Penguin Random House)
About Delia Ephron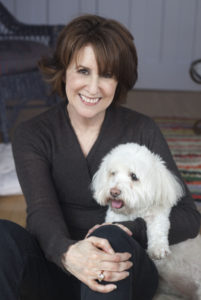 Delia Ephron is a bestselling author and screenwriter. Her movies include The Sisterhood of the Traveling Pants, You've Got Mail, Hanging Up (based on her novel), and Michael. She has written novels for adults and teenagers; books of humor; and essays, including her most recent Sister Mother Husband Dog (etc). Her journalism has appeared regularly in The New York Times, O: The Oprah Magazine, Vogue, More, and The Huffington Post. Her hit play "Love, Loss, and What I Wore" (co-written with Nora Ephron) ran for more than two years off-Broadway and has been performed all over the world, including in Paris, Rio, and Sydney. She lives in New York City. (source: Penguin Random House)
Parking will be available in the lot at nearby Thornhill Elementary School (see below); more parking info and directions info are available on MPC's parking and directions page.
Author photo credit: Elena Seibert