Join author Kristin Hannah at MPC on Saturday, April 29th at 7pm when she presents her bestselling book The Nightingale. The novel tells the story of two sisters in France during World War II, illuminating the sacrifices and challenges of daily life under occupation: the oft-forgotten "women's war". We hope you can join us for what is sure to be an heartfelt and stirring talk.
About The Nightingale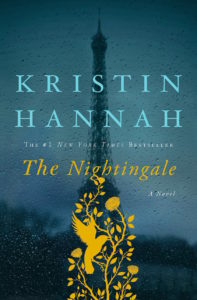 With courage, grace and powerful insight, bestselling author Kristin Hannah captures the epic panorama of WWII and illuminates an intimate part of history seldom seen: the women's war. The Nightingale tells the stories of two sisters, separated by years and experience, by ideals, passion and circumstance, each embarking on her own dangerous path toward survival, love, and freedom in German-occupied, war-torn France–a heartbreakingly beautiful novel that celebrates the resilience of the human spirit and the durability of women. It is a novel for everyone, a novel for a lifetime. (source: KristinHannah.com)
"Hannah's latest is a page-turner that will no doubt have readers reaching for tissues. This moving, emotional tribute to the brave women who fought behind enemy lines during the war is bound to gain the already immensely popular Hannah an even wider audience. [The Nightingale] is positioned to take the book world by storm." — Booklist
About Kristen Hannah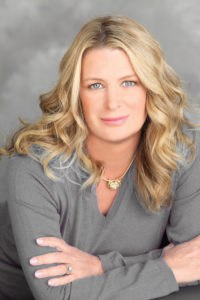 Kristin Hannah is an award-winning and bestselling author of more than 20 novels including the international blockbuster, The Nightingale, Winter Garden, Night Road, and Firefly Lane.
Her novel, The Nightingale, has been published in over 39 languages and is currently in movie development at Tri Star Pictures. Her novel, Home Front has been optioned for film by 1492 Films (produced the Oscar-nominated The Help) with Chris Columbus attached to direct.
Kristin is a former-lawyer-turned writer who lives in the Pacific Northwest and Hawaii with her husband. She began her writing career as a young mother and has never looked back. Her novel, Firefly Lane, became a runaway bestseller in 2009, a touchstone novel that brought women together, and The Nightingale, in 2015 was voted a best book of the year by Amazon, Buzzfeed, iTunes, Library Journal, Paste, The Wall Street Journal and The Week.  Additionally, the novel won the coveted Goodreads and People's Choice Awards. The audiobook of The Nightingale won the Audiobook of the Year Award in the fiction category.
(source: KristinHannah.com)
Parking will be available in the lot at nearby Thornhill Elementary School (see below); more parking info and directions info are available on MPC's parking and directions page.
Author photo by Charles Bush